Corporate Concepts' May 2021 Recap
Corporate Concepts' May 2021 Recap
Hello everyone! We're back with another recap of our favourite projects for May 2021! We love to see our clients prepping for the warmer months and ordering products to go with the heat! Some great choices this month and we are proudly featuring our new favourite, the Thor Vacuum Insulated water bottle! Check it out below and let us know what you think.
Insulated Coolers:
Everyone was excited to head out of the city May Long Weekend for a much needed escape, especially our clients with their new Igloo Insulated Coolers! These Cooler Bags in Cool White and packable Lawn Chairs were the perfect additions to the weekend!
Thor Vacuum Insulated Water Bottles:
There's something about laser-engraving that we just can't get enough of! It looks incredible, communicates quality and will stand the test of time. We absolutely love the look of it on these new vacuum insulated bottles! Strengthen your brand image today with high quality products from Corporate Concepts!
Non-Insulated Bottles:
It's getting to be that time of year in which we have to be more mindful of staying hydrated. How about making it easy for your team and clients this summer? These water bottles are perfect gifts and provide incredible value at a great price point! Choose Corporate Concepts today for all your seasonal accessories
Apparel & Accessories: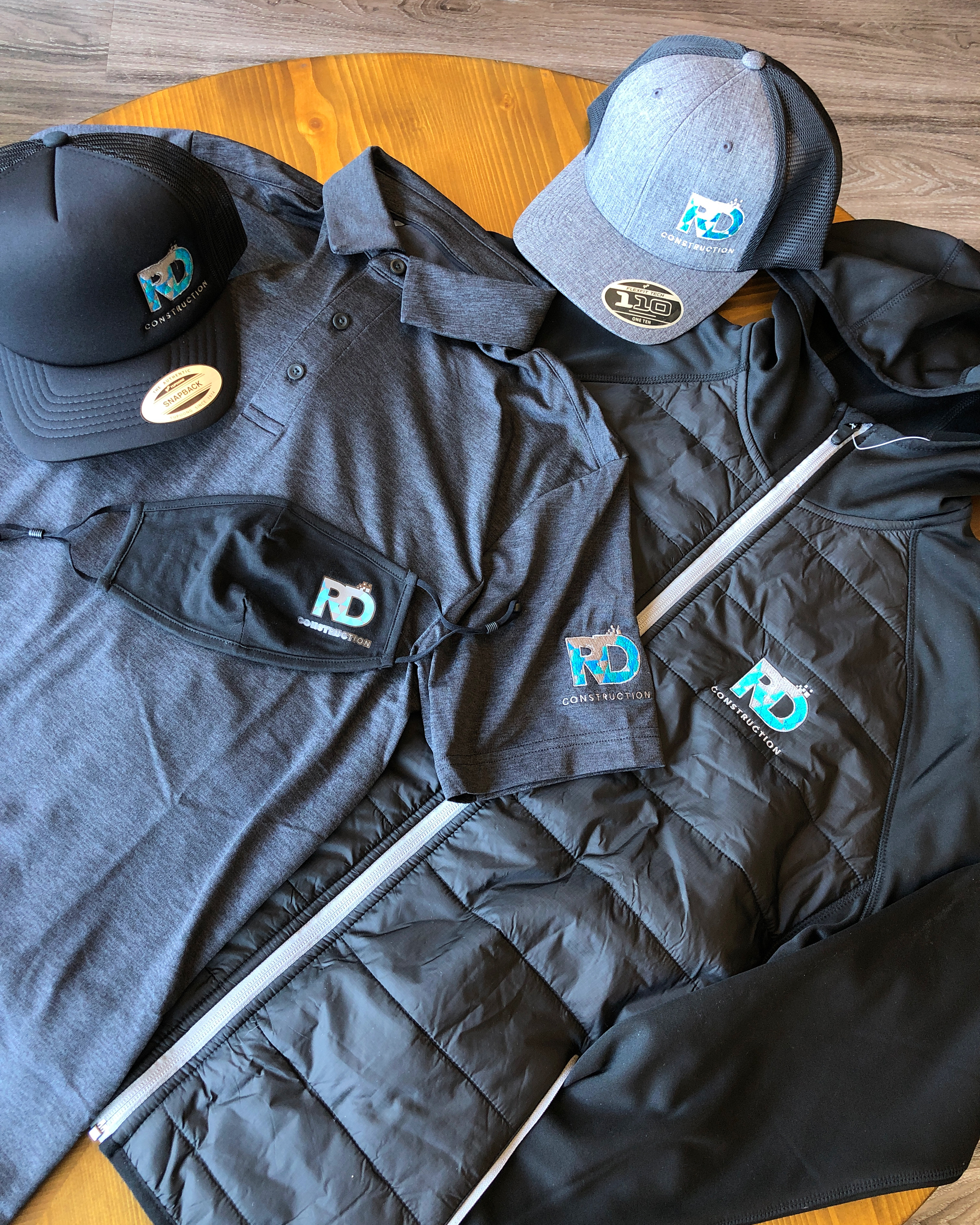 A fantastic line-up of apparel & accessories for our friends at RD Construction, featuring custom embroidery and print! We love to do cohesive collections for our clients to strengthen and complement their brand image. Contact us today to learn how we can maximize your brand through curated products!
PPE Fireproof Overalls:
Did you know we carry all types of certified Personal Protective Equipment? Whatever your organization needs to keep your team working safe on the site, we have you covered. Featured here is our Deluxe 7oz Flame Resistant Coverall from Keltek! Contact Us for more information on all our PPE offerings!
---
Category:
Tags: Insualted Water Bottles, PPE, Cooler Bags, Curated Apparel